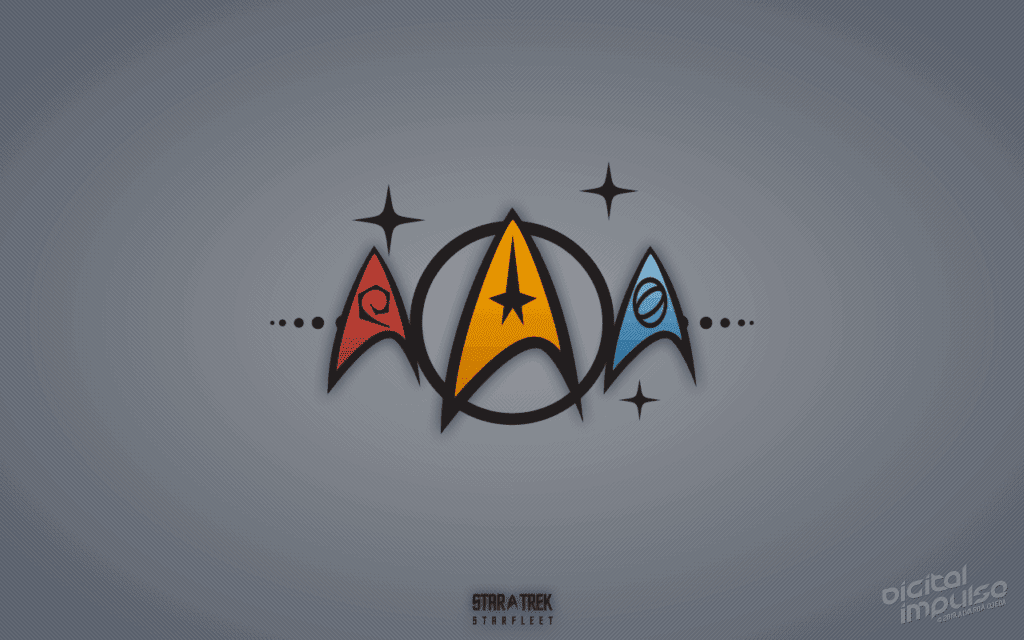 Anyone who really knows me could tell you that I'm a huge Trekkie. I'll even unashamedly admit it on occasion. I've followed the stories through thick and thin and enjoyed many an hour sitting through reruns of each episode of every one of the series (in fact right now I'm watching through the DS9 series again). At one time I even studied the Klingon language. Yup, I'm one of those guys.
Thankfully, and largely due to the 2009 Star Trek reboot, being a Trekkie doesn't seem to carry the same nerdy stigma it once did, and proclaiming yourself one won't get you Vulcan nerve pinched or repeatedly jabbed with Klingon pain-sticks by the 'cool' crowd and leave you feeling like the proverbial redshirt.
Inspired by a fantastic Original Series' title intro remix, this collection aims to help make your transition to, or proclamation of Star Trek fandom just that little bit easier with a bunch of desktop wallpapers you can proudly display on your screen.
You'll get a pick from your favourite flavour of Starfleet professional fields, your favoured of the more popular extraterrestrial races; Klingon, Vulcan, and Romulan, or the safe-blanket banner of the United Federation of Planets.
I've tried to cater for the most popular resolutions and have packaged them thus to avoid a single huge download with varying sizes, so pick the one that suits you and adorn your desktop with it. Logical, no?
| | | | | | |
| --- | --- | --- | --- | --- | --- |
| 2560×1600 | 1920×1200 | 1920×1200 Clean | 1920×1080 | 1680×1050 | 1600×1200 |
| | | | | | |
| 1440×900 | 1366×768 | 1280×1024 | 1280×800 | iPad 2 | iPad 3 |
| | | | | | |
But if you think there's a resolution I've missed, or if there's a particular race, faction, or Star Trek-related imagery you'd otherwise prefer to display, feel free to let me know in the comments and I'll consider adding it to the collection.
Enjoy & keep Trekkin'!
UPDATE
I've taken the most popular resolution (1920×1080) and provided a clean text-free version. Additional resolutions will be provided depending on demand.
"Star Trek Wallpaper Pack" by digitalchet is licensed under CC BY-NC-SA 3.0
Looks great as a Print
Some of these pieces were officially reproduced as a Limited Edition canvas print in 2018 and it looks fantastic. Further Limited Edition print runs may be made in the future. Keep an eye out and comment below to register your interest.