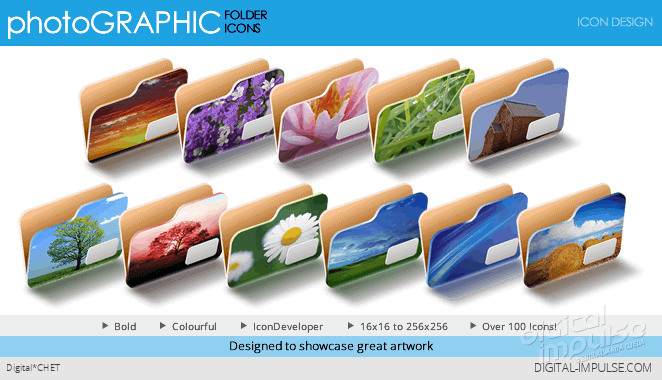 These are some folder icons created to display artwork and photography.
They were inspired by those binders that have photography and artwork displayed on the front.
The images used to create the icons in this pack were obtained from www.wstaylor.net, and photographic work by Carolina Gonzalez. You can see more of her work at her DeviantArt gallery (with permission).
Work by other artists may be included in subsequent releases but if you would like to see your favourite artist's, or even your own work featured, just drop me a quick email and let me know and we may be able to work something out.
Thank you for downloading this pack. I hope you enjoy it.
| | |
| --- | --- |
| Set 1 | Set 2 |
| | |